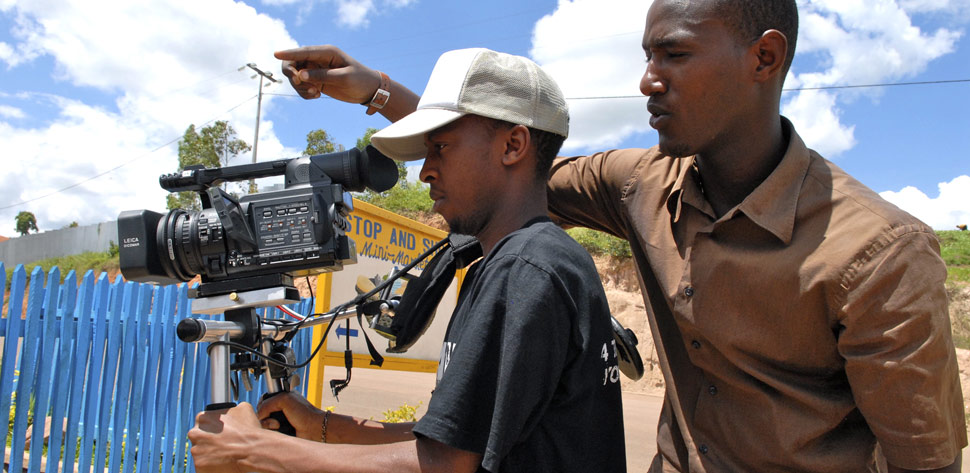 Finding Hillywood
Arizona Premiere

Set amongst the hills of Rwanda, Finding Hillywood chronicles one man's road to forgiveness, his effort to heal his country, and the realization that we all must one day face our past in order to transcend it. A unique and endearing phenomenal film about the very beginning of Rwanda's film industry and the pioneers who bring local films to rural communities, in their effort to find peace in a turbulent land. Finding Hillywood is a real life example of the power of film to heal a man...and a nation.
Preceded by: No Strangers | USA | Canada | Mongolia | UK | 2013 | 28 min • Documentary Short
Directed by: Steven Kochones

This exquisite short film explores the ways indigenous cultures express a shared humanity and navigate the circle of life, posing a fundamental question: What does it mean to be human and alive?
Recommendation: For a deeper integration of the film's message, check out author and presenter Ronna Prince's workshop Achieve Your Big Audacious Goal about how to apply the most powerful Universal Law to manifest greatness.
| | | |
| --- | --- | --- |
| GENRE | SCREENING VENUE | DATE & TIME |
| Documentary Feature | Mary D. Fisher Theater | Fri, May 30th 5:15 pm |
Cast & Crew

Technical
Director:
Leah Warshawski

Screenwriter:
Christina Ruddy

Executive Producers:
Tom Wright, Harrold Perrineau, Rob Angel

Producer:
Leah Warshawski & Chris Towey; Todd Soliday (Post Producer); Ni'coel Stark (Associate Producer / Development Ex

Cinematographer:
Chris Towey

Principal Cast:
Eric Kabera, Nicole Kalisa, Rodrigues Karekezi
Country:
United States, Rwanda

Run Time:
58 min

Year:
2013




Trailer