Dream Team Positions Available
If you're interested in joining our volunteer Dream Team and feel you would rock any of our open positions, contact us now! More info here.
Final Submission Deadline Feb 22
The last day to submit films is February 22, 2018 at 11:59PM MST. Submit your conscious film for the 2018 ILLUMINATE Film Festival! Info here.
Become a Member - Change a Life
Help us to expand human consciousness through cinema! Donate, become a member or renew your membership. More here!

Latest Blogs


ILLUMINATE Films Race
for 2018 Oscars...[more]


2017 ILLUMINATE Films
Now in Theaters...[more]


ILLUMINATE in Top 24
Soul Festivals...[more]
Highlight Sponsor
As Featured In
View
Our
Promo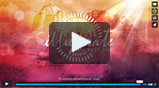 Mission Statement
Our mission is to elevate human consciousness and inspire lasting transformation through cinema.

ILLUMINATE is the world's premier film festival for conscious cinema. Dedicated to spreading enlightened ideas and pushing humanity forward, ILLUMINATE is a landmark destination event and centerpiece for conscious content. Founded on the premise that the language of film is universal and a dynamic force in carrying messages to the masses, the Festival showcases the best of conscious media to uplift, inspire and transform.