Advisory Board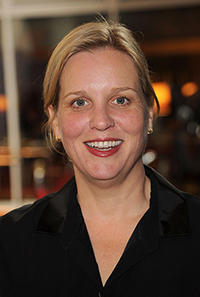 Nancy Schafer
Former Executive Director, Tribeca Film Festival
Nancy is a producer who works in independent film. She is the executive producer of The Battered Bastards of Baseball (Sundance 2013) and producer of 7 Chinese Brothers (in postproduction) and The Man Who Fell From Waterloo Towers (in preproduction).
She was involved with the Tribeca Film Festival (TFF) for 11 years—from inception until July 2012. She was the executive director of TFF and the executive vice president of Tribeca Enterprises (TE). She continues to work with Tribeca as a consultant, as well as with other established and start-up film businesses and filmmakers.
Prior to joining Tribeca, she created and ran the South by Southwest Film Festival (SXSW Film) in Austin, Texas, for eight years. Along with her festival experience, Nancy has worked on several films including two from director John Sayles (Sunshine State, Limbo); two from director Robert Byington (Olympia, Shameless) and began her film production career on The Return of the Texas Chainsaw Massacre. Schafer lives in Manhattan.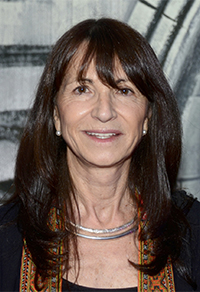 Nicole Guillemet
Former Co-Director, Sundance Film Festival

Nicole has worked in key positions in the film industry for 25 years. She served as vice president of the Sundance Institute and co-director of the Sundance Film Festival for over 15 years. In 2002, she founded the Utah Film Center, bringing the world of film to local audiences, emphasizing social content and artistic excellence.
Nicole was the director of the Miami International Film Festival from 2002 to 2007, showcasing the most important selection of Ibero-American Cinema in North America. She led the Festival through an astounding five-year period of growth, including the creation of the Miami Encuentros, a program to help emerging Ibero-American producers.
In the last seven years, she has worked as an executive consultant for various international festivals, including the Costa Rica International Film Festival and the Dominican Republic Global Film Festival (as the program director), the Middle East International Film Festival, and ESAV, the Marrakech School of Film and Design, supporting new Arabic cinema.
Over the years, Nicole has assisted many documentary filmmakers during their creative process and in the production of their films, as well as in their distribution strategies. She is an executive producer of The Dhamma Brothers (2008) by Jenny Philips, and the Oscar-nominated film The Square (2013) by Jehane Noujaim.
Throughout her career, Nicole has been a dedicated arts activist. She serves on national boards of a number of arts organizations including Women Makes Movies. She has also served on funding panels for the National Endowment for the Arts and the Rolex Foundation, and as a juror and panelist for international festivals. In 2005 she was awarded the Chevalier of the ordre des Arts et des Lettres from the French Minister of Culture.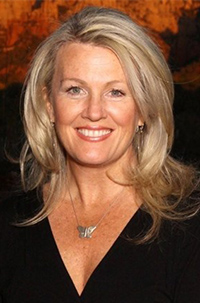 Sarah McLean
Founding Director, McLean Meditation Institute
Sarah has been teaching meditation and mind-body health for over 20 years. She has lived in various meditation communities, including a year in a transcendental meditation center in Massachusetts, two years' training in a Zen Buddhist monastery, and six months in an ashram in India. She served as education director for Deepak Chopra's Center for Wellbeing in California and directed the School for the Work of Byron Katie. She's been featured in several award-winning films, including Tapping the Source and Sacred Journey of the Heart.
Sarah lives in Sedona, where she is the founding director of the McLean Meditation Institute, which offers meditation gatherings and classes, weekend retreats, and a teacher certification program. She is committed to promoting a peaceful, sustainable lifestyle. She is the bestselling Hay House author of Soul-Centered: Transform Your Life with Meditation. Her latest book, Love & the Power of Attention, will be released in early 2016.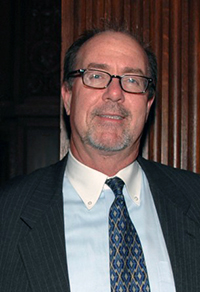 Bill Stankey
President, Westport Entertainment

Bill Stankey is the president of Wesport Entertainment Associates, a talent management agency representing clients such as Joy Behar, Gayle King, Martha Beck, Ty Pennington, Bob Greene and Jillian Harris, among others.