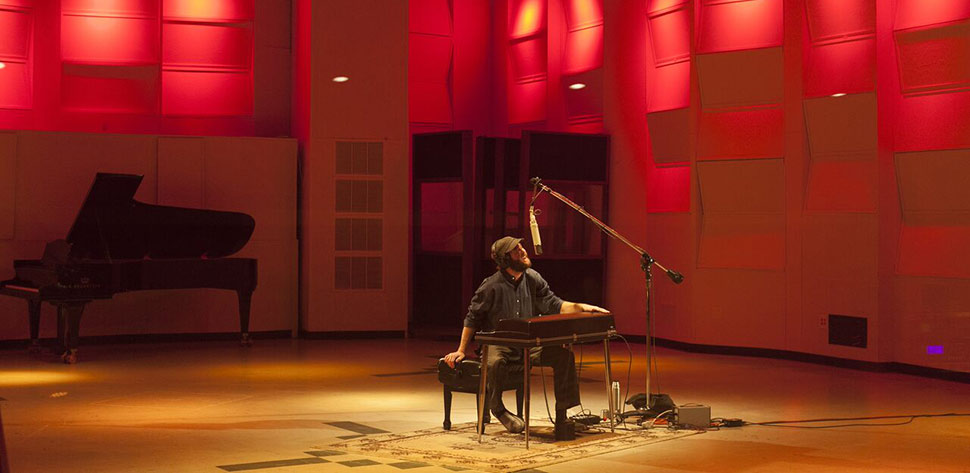 The Golden Age
US Premiere

Subversive pop star Maya O'Malley inspired this tour de force musical. After a string of incendiary remarks in the press, Maya gets dropped from his music label and sets out on a spiritual pilgrimage to immerse himself in the vast teachings of Hindu mythology. Inspired by true events and set against a dreamy backdrop of his compelling songs, the film reveals Maya's tumultuous journey toward spiritual redemption.
A Q&A with director Justin Connor and sound mixer Derek Vanderhorst follows.
REEL HEALING: Creating Conscious Pop as a New Musical Genre

Stay to hear Justin play some of his songs from the film, while detailing how the spiritual themes in the film mirrored his own life. Largely inspired by the Vedic teachings of his guru Srila Prabhupada, Justin focuses his musical efforts towards cultivating a new musical genre, Conscious Pop. His songs unfold as devotional prayers against the backdrop of his more traditional singer-songwriter/pop music roots.
Cast & Crew

Technical
Director:
Justin Connor

Screenwriter:
Justin Connor

Executive Producers:
Justin Connor

Producer:
Justin Connor

Cinematographer:
Jonas Navicka

Editor:
Julian Milo

Principal Cast:
Justin Connor, Christopher May, Brian Jacobs, Ellen Gerstein, David Lovering
Country:
USA

Run Time:
102 min

Year:
2016

Language:
English