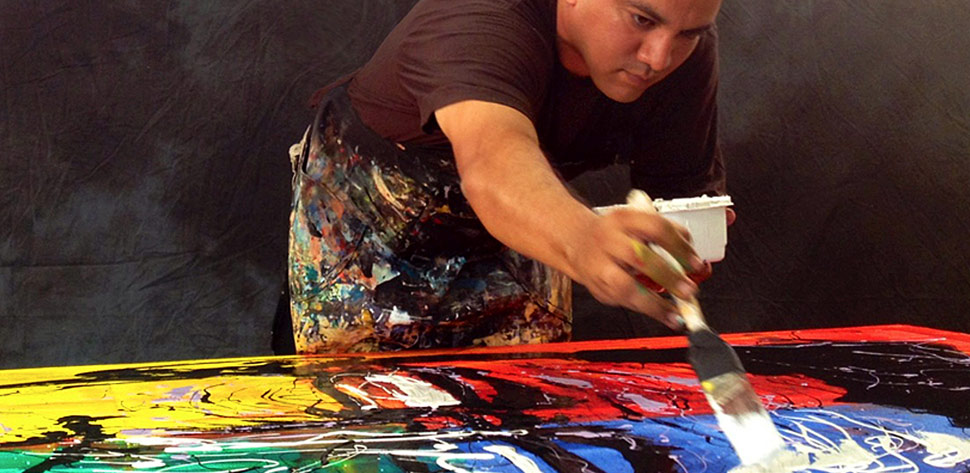 Illuminate Invitational Launch Party: 24 Peaces Premiere
Special Private Home Event with Sedona Peacemakers and Artists
World Premiere

Experience an intimate evening of film, art, community, and what it means to be the cause of peace on our planet. Join GENE, California-based visionary artist, on his journey to meet 24 of the world's greatest living peacemakers. Having traveled the world interviewing the likes of Archbishop Desmond Tutu, Marianne Williamson, Rev. Michael Bernard Beckwith, Dr. Deepak Chopra, and others, GENE shares his project and his footage for the first time in a private Work-in-Progress World Premiere. Director Ron Judkins, two-time Academy-award winner known for his work on Saving Private Ryan, Schindler's List and Jurassic Park, paints the possibility of each peacemaker on film while GENE paints each on a canvas. The finished paintings, the 24 Peaces Collection, will travel as part of a documentary and art exhibition to cities throughout the world.
24 Peaces is an artist's journey to invite people to ask the question "What is peace?" and to powerfully connect them with their own ability to create peace such that they are inspired to action." Through questions such as, "What is peace?" and "What does peace mean to you?" the artist seeks to reveal that the concept of peace can mean many different things and each of us has the capacity and responsibility to nurture and affect it. Additionally, GENE is creating twenty-four paintings based on the energy and content of these conversations. His energetic and vivid painting style intends to portray the creative possibilities for each person to use our world as a canvas to create peace. 
GENE will be joined by Sedona's most distinguished peace artists for a silent auction of inspired works, including a piece GENE will paint while in Sedona. Proceeds benefit the Sedona Culture Collaborative, ILLUMINATE, Sedona City of Peace organization, and 24 Peaces project.
Food and wine served.  
| | | |
| --- | --- | --- |
| GENRE | SCREENING VENUE | DATE & TIME |
| Documentary Feature | Private Home | Wed, May 28th 7:00 pm |