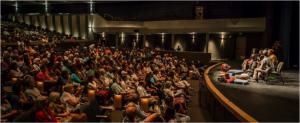 So you've made a great film. Now comes the question, "How do I get it out there?" It's a question independent filmmakers have been asking for decades. Luckily for today's independent filmmakers, new technologies and distribution models are making this process much easier. This year Illuminate's Conscious Film Convergence is proud to host a special panel exploring this topic on Saturday, May 30. Champions of Conscious Cinema: Meet the Distributors features three esteemed panelists that understand the ins and outs of film distribution in 2015: Elizabeth Sheldon (Senior Vice-President at Kino Lorber) Richard Abramowitz (President, Abramorama), Brian Parsons (Head of Content Partnerships, TUGG) and Richard Cohn (President, Beyond Word Publishing.)
As Senior Vice President of Kino Lorber, Elizabeth Sheldon is responsible for acquisitions and business development at one of the leading US independent film distribution companies in North America. Elizabeth oversees film acquisitions across numerous labels, including Kino Lorber and Alive Mind Cinema and her acquisition strategy is based on a collaborative approach with filmmakers to develop and execute individually tailored all rights releases that incorporate festival, theatrical, on-demand community screenings, educational outreach, broadcast licenses followed by a digital and DVD release. Elizabeth is the recipient of numerous grants for film development and distribution from the Carnegie Corporation and the National Endowment for the Humanities. She is recognized as one of the '50 Most Powerful People' in the documentary world.

Richard Abramowitz is President of Abramorama, a consulting firm that serves the film industry in the production, representation, marketing, and distribution of independent films. His recent distribution projects include the highly successful Awake: The Life of Yoganada, which as of March of 2015 has grossed over 1.4 million dollars. As a breakthrough film in the genre of conscious cinema, Richard's insights are particularly valuable for those of us interested in conscious film. With a special focus on the marketing and distribution of documentaries, Richard has been involved with the release of four Academy Award Nominees in the Best Feature Documentary category: 4 LITTLE GIRLS, MANDELA, SOUND AND FURY and THE WEATHER UNDERGROUND, as well as numerous other non-fiction films over the past 25 years.


TUGG is an Austin based company which offers filmmakers a new distribution model called theatrical on demand. In this model, independent filmmakers are able to book their films into theater chains and multiplexes across the country by generating a required number of pre-sale tickets in order to reserve the theatre. This system works great for films that have a cause, or can generate interest from a niche audience. Brian Parsons, head of Content Partnerships with TUGG, will be on hand to explain how filmmakers can partner with TUGG to have their film screened in cities and towns across the USA.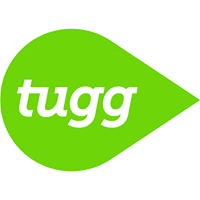 Beyond Words Publishing built its reputation by producing inspiring, high-quality books that can help make a difference in the lives of millions of readers and have grown to become a leading information and media distribution company. Beyond Words now provides community film screenings, online live-streaming, audio and DVD distribution and has an extensive library of some of the best recent conscious films including What The Bleep Do We Know, The Secret and The Power of the Heart.

For more information about the Conscious Film Convergence and the Champions of Conscious Cinema panel click the following link: http://illuminatefilmfestival.com/convergence2015