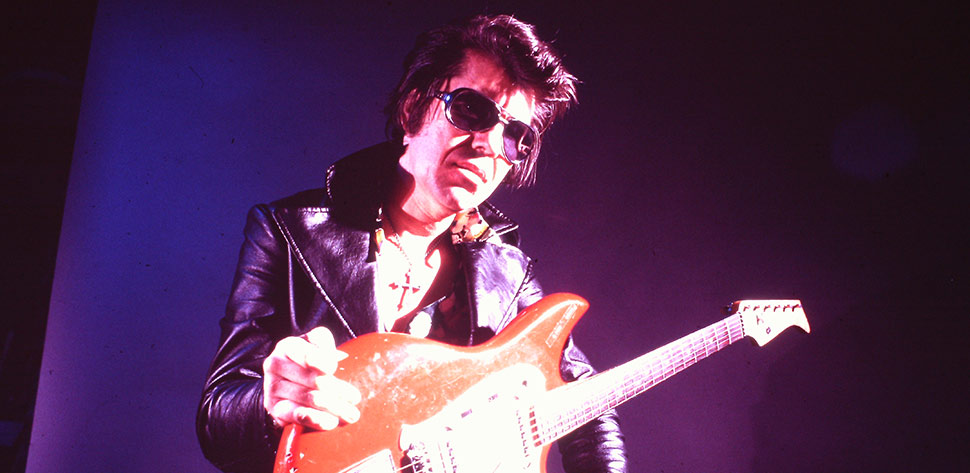 RUMBLE: The Indians Who Rocked the World
Southwest Premiere

This is the story of a profound, and, until now, missing chapter in the history of American music: the Native American influence. This deeply-insightful film reveals how some of our most treasured artists — Charley Patton, Mildred Bailey, Link Wray, Jimi Hendrix, Jesse Ed Davis, Buffy Sainte-Marie, Robbie Robertson, Randy Castillo, and others — found their inspiration in ancient, native melodies and infused them with a desire to protest. The film starts with a tribute to Wray and his legacy, and continues with a neatly balanced mix of biographical sketches with historical context of ten significant American Indian artists. It nimbly skips from place to place, period to period, taking time to focus on the symbiosis of Native and African-American musical traditions, but not forgetting the shameful U.S. government campaigns to eradicate the cultures of indigenous people. The film further examines the defiant political statements of artists such as Buffy Sainte-Marie and John Trudell — the late activist who appears frequently in RUMBLE and to whom the documentary is dedicated.
Followed by Alvin Youngblood Hart music performance.
Q&A with cast member Alvin Youngblood Hart follows.
REEL HEALING: Roots, Rock, Rebellion

ILLUMINATE is proud to present Grammy Award winning singer and guitarist Alvin Youngblood Hart. Known as a "musician's musician," Alvin Youngblood Hart's praises have been sung by everyone from Bob Dylan to Brit guitar gods Eric Clapton and Mick Taylor. Prepare to feel the energy explode as Alvin takes centerstage for an unforgettable, soul drenching performance of selections from his stunning repertoire of filmwork and discography. The transformative power of rock, blues and country will uplift you in a dramatic vortex of musical virtuosity and artistry.
Cast & Crew

Technical
Director:
Catherine Bainbridge, Alfonso Maiorana,

Screenwriter:
Catherine Bainbridge, Alfonso Maiorana

Executive Producers:
Stevie Salas, Tim Johnson

Producer:
Catherine Bainbridge, Christina Fon, Linda Ludwick, Lisa M. Roth

Editor:
Benjamin Duffield, Jeremiah Hayes

Principal Cast:
Robbie Robertson Taj Mahal, Buffy Sainte-Marie, Martin Scorsese, Tony Bennett, Steven Tyler, Iggy Pop
Country:
Canada

Run Time:
102 min

Year:
2017

Language:
English