2014 Workshop Lineup

Spiritual Hygiene: Deepening Your Daily Yoga Practice
-- with Marguerite Baca
Sat, May 31, 9:00am-10:30am, Creative Life Center Sedona Room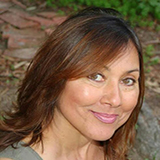 Join Marguerite for a direct experience of deeply connecting with the place of peace that is right here, always, within you. She will share Paramahansa Yogananda's scientific and spiritual principles for guaranteed results. Using these powerful, yet simple tools to program the most magnificent computer in the universe, your body temple, you will learn how to become aware of and cleanse your inner atmosphere of anxiety producing emotions. As you give yourself this spiritual shower, your peaceful, flowing, loving nature is refreshingly revealed. Become a practicing master of peace.
Marguerite Baca, Kriyaban Yoga Master, Speaker & Comedian
Creating a yoga video for the internationally distributed Buns of Steel label was a catalyst for Marguerite's career. With a family background in entertainment, she trained and performed on stage and TV. Beginning her dedicated meditation practice with Paramahansa Yogananda's teachings at 13, she is bringing these ancient practices to the mainstream - military, universities, hospitals, stage, and at-risk youth..


Animal Communication: Discover Your Natural Ability
--with Maia Kincaid Ph.D.
Sat, May 31, 11:00am-12:15pm, Creative Life Center Sedona Room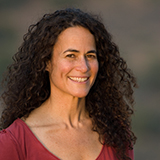 What is Animal Communication? How does it work? Do you have the natural ability to communicate telepathically with animals? Join world-renowned animal communicator, and author, Maia Kincaid Ph.D. from The Sedona International School for Animal & Nature Communication in an animal communication adventure! Not only are you capable of communicating with animals, you are already doing it! Enjoy this fun and exciting class with Maia where you will be guided in having actual dialogs with animals.

Maia Kincaid Ph. D., Owner, Sedona International School for Animal & Nature Communication
Maia Kincaid Ph.D. is an animal communicator, acclaimed author of six animal communication books and founder of the Sedona International School for Animal & Nature Communication – passionately launching new animal communicators!
The New Science of Conscious Intuitive Eating
--with Nathan Crane & Laura Chiraya Fox
Sat, May 31, 1:15pm-2:45pm, Creative Life Center Sedona Room
During this empowering workshop with best selling authors, world class educators and lifestyle visionaries Nathan Crane and Laura Fox, you will discover profound and practical techniques and principles to transform your eating habits, increase your alignment with your highest level of health, dissolve self-debilitating addictions, and greatly improve the quality of your awareness and relationship with food.

Nathan Crane, President, Panacea Publishing Inc., and Best of Raw, LLC
Nathan Crane is a highly sought after lifestyle entrepreneur, speaker, author, and teacher of Life. From addiction, dependency, jail, and homelessness, to a profound spiritual awakening becoming a leading international entrepreneur of personal empowerment, Nathan helps people all over the world dissolve harmful habits and mental attachments, and experience physical, mental, emotional, financial, and spiritual transformation.
Laura Fox is a visionary leader, healer, author, seer and plant based raw foods nutrition advocate. She is the founder of Best of Raw, the Raw Living Expo, the 13-Tribes model, Activate Your Destiny, and Resonance Fest. Laura has a personal mission to nurture a global ecological, social, health and spiritual maturation process through techniques and tools of "subtle activism" and powerful events such as the Raw Living Expo and the annual Best of Raw Awards, to name a few.

Achieve Your Big Audacious Goal (B.A.G.)
--with Ronna Prince
Sat, May 31, 3:15pm-4:30pm, Creative Life Center Sedona Room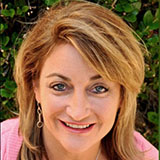 Learn how to apply the most powerful Universal Law to manifest your B.A.G. Find out what is more powerful than the Secret's "law of attraction" for getting ideas out of your mind and into reality. Find out why affirmations and positive thinking can slow you down. Discover how to activate the highest operative principal of creation to accelerate your creative success. Whether your goal is related to filmmaking, career transition or any project you've been dreaming of, these principals can be applied to open new doorways and achieve your B.A.G.
Ronna Prince, President, Writer & Producer, Sacred Journey of the Heart
Ronna Prince, Founder, Modern Mastery™, Intuitive Counselor, Workshop Leader and Inspirational Speaker. Ronna specializes in guiding her clients through life transitions to create new pathways and to lead balanced, heart-based lives.



Living Free in an Unfree World
--with Johnny Liberty & Happy Oasis
Sat, May 31, 5:00pm-6:15pm, Creative Life Center Sedona Room
Through discussion, film, movement, poetry and play, explore navigational choices to enhance personal freedom and inspire individual sovereignty in these intriguing times. Join two pioneers of loving presence as they share the joys of living beyond civilization.
Happy Oasis, Author and Adventure Anthropologist
Happy is the author of the best-selling books Uncivilized Ecstasies and Bliss Conscious Communication. She is the founder of the Happy Oasis Retreat, Raw Spirit Festival and Blissology University, the first University to profoundly explore the causes of blissful states of being and living. In the New York Times #1 best-selling book Happy For No Reason, she is deemed as "one of the Happiest 100" which featured the inspiring story of Happy's name on Oprah.
Johnny LIberty, Author, Researcher, and CEO of the Global Source Center
Johnny LIberty is the author of the renowned classic Global Sovereign's Handbook, an educator and public speaker extraordinaire in many topic areas including individual sovereignty, freedom and liberty, history, law, economics, money and the nature of global power structures. As a diligent researcher, networker and community organizer, entrepreneur, musician and performing artist (aka Johnny Light), he is also the founder and CEO of the Global Source Center:


Conscious and Passionate Presence in Relationships
-- with Sally Reeves Conway
Sun, June 1, 1:30pm-3:00pm, Creative Life Center Sedona Room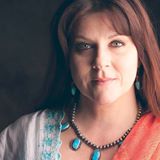 Today many men and women desire a rare breed of a conscious & sexy partner-- for an extraordinarily loving and healthy relationship--- that thrives passionately, and connects and grows spiritually. Some have it - but want to keep the spark alive, or reignite it. Some are still looking-- finding themselves lost and unknowingly repeating old painful patterns, or do things that actually turn others off. Learn easy & powerful tools to increase your deep authentic Presence & connection in your relationship or romantic interest-- And you'll ignite your Magnetic Presence & Polarity to spark the Passion & Playfulness.

Sally Reeves Conway, Director of Teacher Development & Business Leadership Mastery Coach
Sally Reeves Conway is a fifth-generation native to the Sedona area, an Art of Feminine Presence™ Master Teacher, Presence in Relationships Guide, and an Award-Winning Artist.