ILLUMINATE Launch Party and Outdoor Screening



Delphine Gaillard, Cirque du Soleil aerial acrobat sensation

Originally from France, Delphine Gaillard is an aerial acrobat who has been passionate about circus arts, particularly contortion, since she was 8 years old. She trained at the Annie Fratellini École Supérieur des Arts du Cirque in Paris, where she focused on trapeze, Spanish web and aerial silks. She then performed at theme parks, cabarets, and many different company events around the world. Delphine first performed a solo silk act for Cirque Du Soleil at the Cannes Film Festival in France in 2005. She moved to Las Vegas and for eight years performed the lead role of Julia, a solo straps act, in Cirque du Soleil's The Beatles LOVE show. She then became certified as an antigravity aerial yoga instructor by the founder of the discipline, Christopher Harrison. Currently, Delphine is a freelance performer.


---

Lamonte Tales Goode, performance artist and yogi extraordinaire

Lamonte Tales Goode is a self-taught dancer who integrates a diverse range of influences into a vibrant and innovative style of movement. Drawing from his background in break dance, hip-hop, acrobatics and yoga, Goode has created a signature fusion style of gravity-defying balance and dance moves that captivate audiences wherever he appears.
---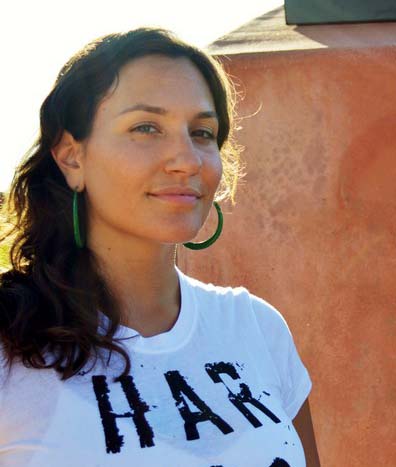 Kayt Pearl
Kayt Pearl has been in love with the vernacular and sonic landscapes since she grew ears to hear. A musician, spoken word poet, independent teaching artist, youth mentor and arts facilitator, Kayt has been deeply involved with the literary and performing arts as a teacher, performer, writer and producer for well over a decade. Her passion for connecting the consciousness within all things through her performance work is often staged around the intimacy of self discovery. Kayt will also be performing at Spotlight Soirée with Poronguî.
---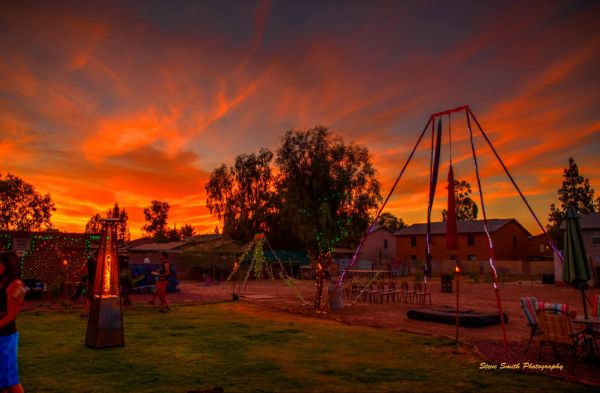 Circus Farm
Circus Farm is a group of artists striving to live a self-sustainable lifestyle while uniting the community and arts they love. Residents, who come from many different backgrounds such as martial arts, twirling and acrobatic balance, are brought together by common interests. With a primary interest in fire dancing and circus arts, they train constantly to improve their bodies, minds and reflexes. Tricia and Brendon, co-creators of the Circus Farm, will represent the group at a performance during our ILLUMINATE Launch Party.
---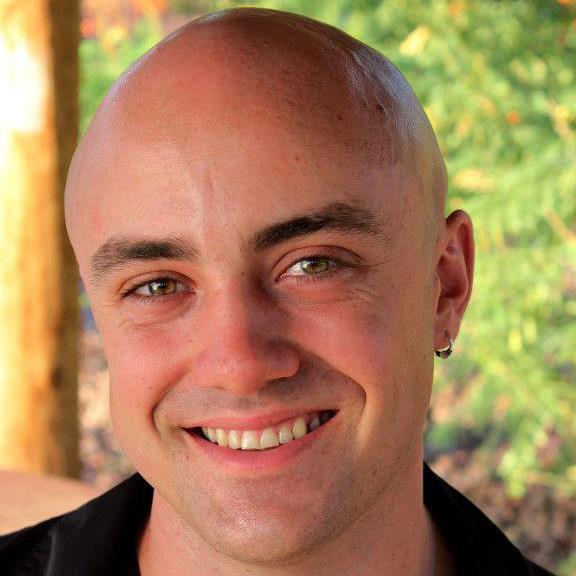 Nathan Machutta, Firelight Entertainment
Nathan started his journey in movement education at the age of 4 when he began studying Tae Kwon Do. He has over a decade of training in martial arts, dance and circus arts, including fire dancing, juggling, acro-balancing, aerial silks, stilt walking and more! His journey through the many realms of physical arts has brought Nathan to a unique understanding of the human body, both physically and energetically.
---
Ecstatic Kirtan Opening Night Concert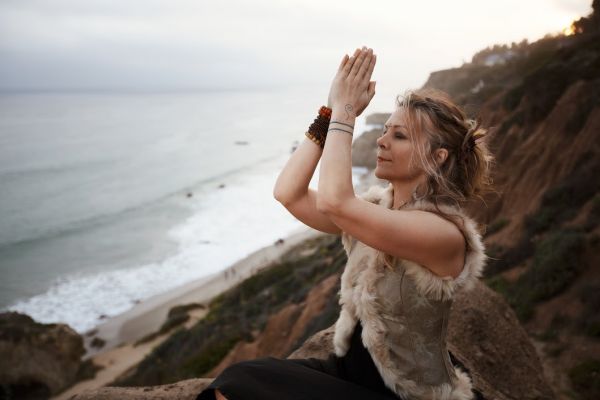 Suzanne Sterling
Suzanne is a dedicated musician, yogi, activist and social innovator who has been performing and teaching transformational workshops for over 20 years. She is founder of Voice of Change, a co-founder of Off the Mat Into the World and director of the Global Seva Challenge. An award-winning musician, she has released five solo albums and numerous DVD soundtracks. Her life work is dedicated to inspiring others to find their unique voice and to use self-expression as a tool for community building and conscious evolution.
---
Three Trees
Practicing mystic and shamanic arts for the last 20 years, Three Trees has created a deep understanding of the relationship between healing and music.
He integrates ancient and modern sound healing techniques and instruments, including the didgeridoo, native flute and rattles while focusing on drumming and the therapeutic powers locked within rhythm. He incorporates the wisdom of teachers from many traditions, including North American, South American and African Medicine Men. His joy is to share this wisdom in service to others.Three Trees, who is the coordinator of Illuminate Film Festival's music program, will also be performing onstage prior to the spotlight screening Dying to Know and during healing happy hours.
---
Natesh

Natesh has been chanting in the tradition of namasankirtana for over 30 years, having first connected with kirtan in 1979 in the Oakland Siddha Yoga ashram of Swami Muktananda. In the 1990s, Natesh became a devotee of Mata Amritanandamayi, or Amma. This powerful connection and deep love permeates his chanting and compositions. Although he composed his first chant during his early association with Siddha Yoga, it was in the fall of 2003 that Spirit began to inspire him to prolifically compose kirtan chants; he since has written over 170 chants. Many feel his compositions are some of the most beautiful kirtan melodies ever heard.


---
Opening Night Reception


Rachel Mari Kimber
Rachel is a talented singer songwriter from Wales, United Kingdom. She took to cello at age 6, and a few years later started composing on acoustic guitar, adding her idiosyncratic voice and orchestral production skills. Her style has been likened to Joni Mitchell and Edie Brickell with a Celtic twist. She has two albums under her belt, and many more compositions ready to record. Her live performances capture a rare magic well worth hearing!
---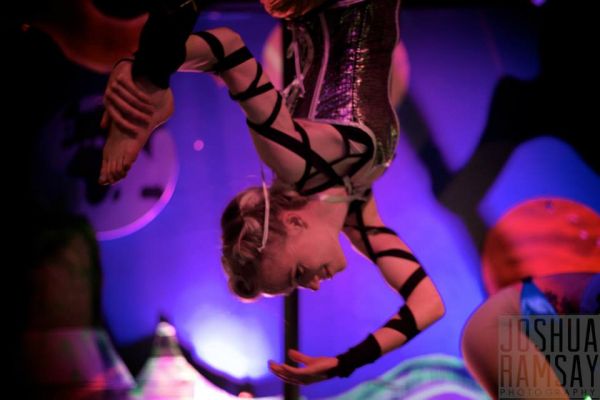 Quality Time Entertainment and
Flagstaff Aerial Arts
Heather Lyn Elliott of Quality Time Entertainment and Flagstaff Aerial Arts will be performing at the ILLUMINATE opening reception in a spectacular display of aerial acrobatics. QTE is a group of entertainers and artists who specialize in bringing the quality back into family-friendly entertainment. Flagstaff Aerial Arts is part of the Circus Arts Studio, also home to Circus Bacchus and the Circlet Sisters.
---

Spotlight Soirée
Poranguí Musician, healer and creative, Poranguí resides in the Red Rocks of Sedona. Steeped in music and ceremony since birth, Poranguí was raised between the lands and cultures of his native Brazil, Mexico and the Southwestern United States. Carrying on his lineage, he offers uplifting music and deep transformational bodywork and sound healing designed to awaken the body, mind and soul. Kayt Pearl will be performing spoken word with Poranguí. You can check out more about her under Launch Party!


---

Healing Happy Hours
Cara Marie
Cara Marie is a singer-songwriter and healing artist. She plays acoustic guitar and harmonica and sings with great heart and soul. She recently released her new CD, I Surrender, a collection of songs all written here in Sedona, which is receiving high acclaim across the country.
---
Nova
Nova was born in Marion, Ohio, yet was raised in different cities as he and his family traveled as Mexican farm workers, finally settling in Florida. This childhood stimulated Nova's wanderlust and he eventually traveled across the country—on foot—throughout his twenties. It was during these travels that he picked up the Navajo flute and, with just the few first notes, somehow knew he was home. He now brings the magic of Native American flutes to the far reaches of the world.
---
Julian Forest
Julian is a world-renowned multi-instrumentalist and composer who is also very involved with sacred geometry. Synthesizing classical music training and a background in sacred studies, he is often called "the celestial musician." His music is innovative and orchestral. Julian also has starred in several movies and documentaries and is involved with projects all over the world.
---
Chase Archer
Chase has spent the last 10 years developing a personal movement meditation with objects while drawing on influences from Eastern philosophy and indigenous theologies; he is passionate about assisting others in cultivating this personal flow. Sharing his love of juggling and twirling with audiences all over Arizona for almost a decade, Chase has now found a new home in Tucson with Tucson Circus Arts. Three Trees will also be performing at our Healing Village. You can learn more about him under Opening Night Concert!


---
Indigenous Soul Movement
Indigenous Soul Movement is a duo comprised of Dashmesh Khalsa and Alexis "Wayah" Holland. Together they deliver an experience that is inspired by and honors ancient indigenous cultures from around the world. They utilize a wide variety of instruments—didgeridoo, hang drum, crystal bowls, tuning forks, udu, vocal chanting, flute and more! Their goal is to unite and educate people through the power of sound to honor the truth of ancient cultures and the environment.
---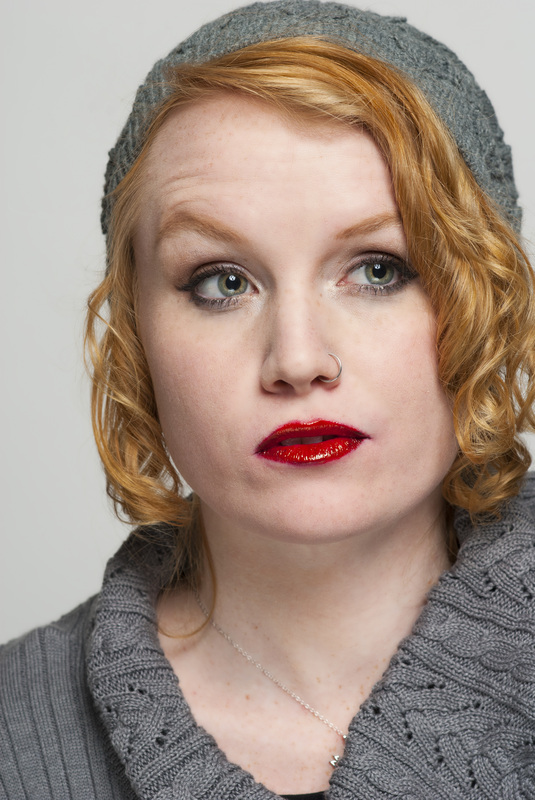 Ty Eaton
Ty began studying aerial dance in Boulder, Colorado, with Frequent Flyers after being inspired and swept away with the fantastical world of Cirque du Soleil. She enjoys integrating her many passions into multimedia performance pieces, including music, visual arts, and dance. She specializes in aerial silks and also explores movement on low-flying trapeze, lyra, and invented apparatus. Currently, Ty is a traveling performance artist and teacher, and performs locally at Old Town Center for the Arts in Cottonwood, Arizona. As a musician, Ty has toured throughout the Southwest with the Grammy-nominated musical group, the William Eaton Ensemble, celebrating therelease of her album Standing On My Head.
---
Jahni channels etheric sounds with didgeridoo, creating unique ambient grooves that take your heart on a journey while inviting your feet to the beat! Jahni is also an accomplished traditional Ayahuasca Shaman with 19 years experience and apprenticeship in the Amazon Rainforest. His first CD, Jungle Zen, is a journey with bamboo flute, recorded live during a 30-day plant initiation, in his Amazon Rainforest hut. Jahni offers vibrational healing and sacred journeys in Sedona. By invitation, he also travels to perform as a soloist or as part of a larger celebration.
---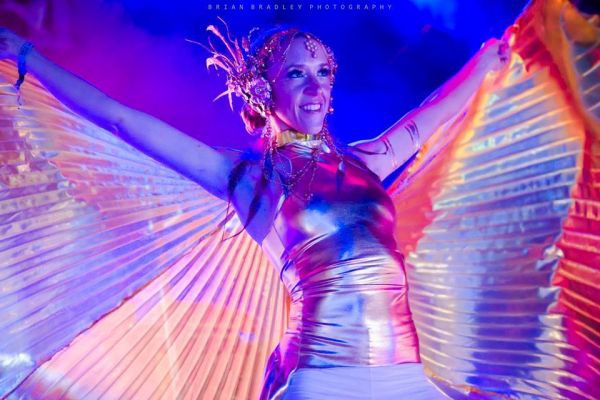 Jessica Packard of Heady Hoop Tribe
In the realm of flow, Jessica is a captivating artist and performer. She began hula hoop performance in 2009 and co-founded Phoenix, Arizona's first hoop troupe, Heady Hoop Tribe. In 2013 the tribe was nominated for best performance group of the year by hooping.org. Since the group's inception, Jessica has gained experience in more circus arts such as poi, fire eating, juggling, fire fans and contact staff. Perhaps it was her in-depth movement study background in jazz, ballet, tap, modern, and cheerleading that have led her on this flow journey. Jessica has always been a dancer. The movement of the body to create art has been her love for many years, and will be for many years to come.
---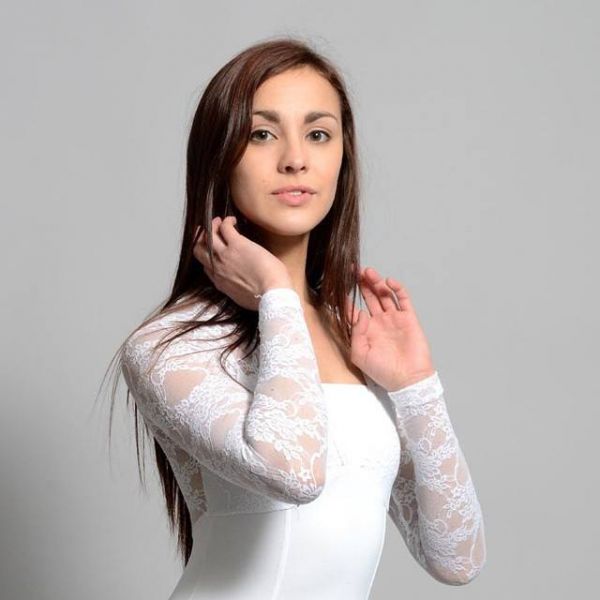 Michelle Milan
Michelle began dancing ballet at the age of 8 at the Nina Marlow School of Ballet. Her dance training includes modern, contemporary, character and jazz at Master Ballet Academy under the training of Slawomir and Irena Wozniak. In 2012, after a summer intensive with Washington Ballet, Michelle joined Terpsicore Dance Company and was featured in The Nutcracker. In September 2014 she began training in the aerial arts, including silks, lyra and trapeze. She has trained at Wise Fool in New Mexico, Altitude Aerials and Vertical Fix in Arizona and has recently performed for Bud Light's Up For Whatever Super Bowl event and a Seven Lions show at Livewire.