Healing Lounge
I left the festival feeling receptive, heart-opened and filled with so much love from the films'
messages and healing work received. I felt so inspired to help others expand their lives and
spread the message of this life-changing festival.
-GB, Flagstaff
Looking to relax between movies?

Come to our Healing Lounge and experience samplings and services of some of the region's best health and wellness practitioners. Enjoy a Reiki session or a relaxing chair massage, feel the vibrations of a sound bed or get your aura photograph. Enjoy music and a healthy array of snacks and menu items will round out the healing experience for a blissful day!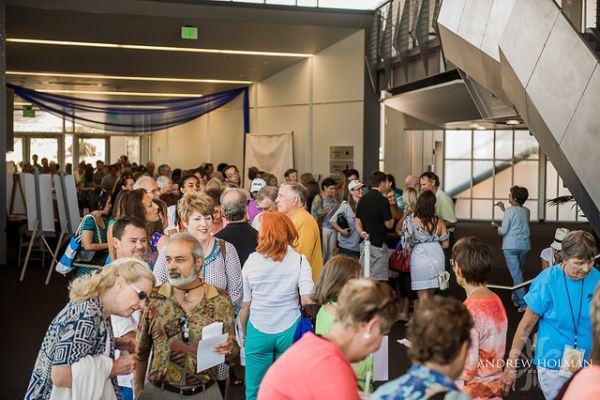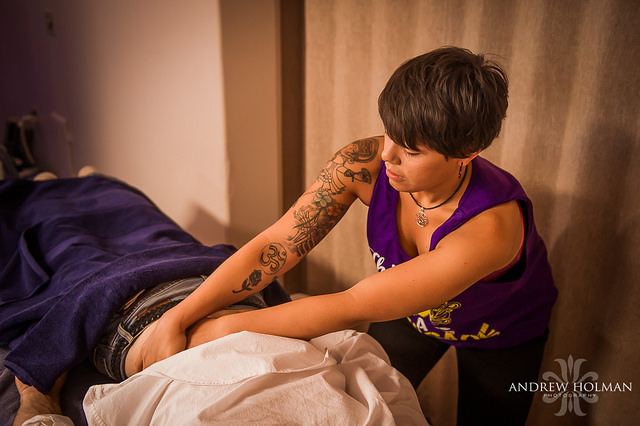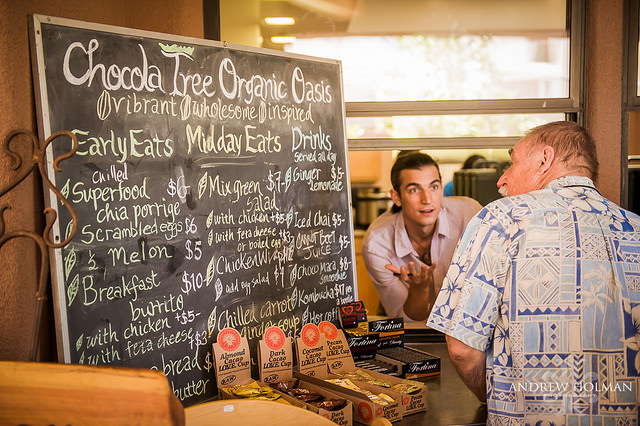 The Conscious Marketplace
Browse our boutique offerings of DVDs, books, CDs and other merchandise related to the Festival. Our marketplace vendor is:

Peace Place Gifts | Crystal Gratitude
Peace Place Gifts is a healing center with magnificent crystals, singing bowls, tuning forks, jewelry, local art and a section for those in recovery. We offer Reiki, psychic readings, aura photography, massage, past-life regression and sound healing.
Sedona, AZ
928-204-2444
crystalsoundcenter.com/peaceplacegifts


Conscious Cafe
Take time for lunch or dinner and enjoy an array of healthy menu options from our local organic foods restaurant ChocolaTree!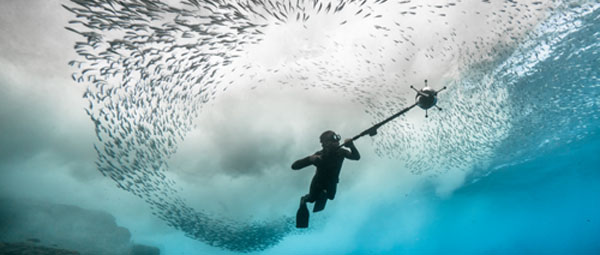 Virtual Reality Zone
See for yourself how Virtual Reality is poised to revolutionize the way we experience cinema! During our 2016 festival, we showed The Click Effect, a VR film shot almost entirely underwater. Swim over to the Sedona Performing Arts Center lobby, put on your GEAR and prepare to dive 100-feet below the ocean's surface to witness the "click" communication and visual language of dolphins. Take a deep breath! This is viscerally real!
Sign up on-site to reserve your spot. Open to the general public. Details HERE.
HEALING HAPPY HOURS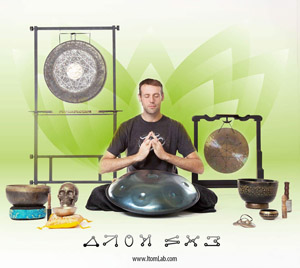 Don't miss Healing Happy Hours with live acoustic music with iTom Lab - a sonic journey into the stars with conscious compositions of electronic music hybrid with organic sounds to unify the high vibrant energies of song and dance with a collective vision of light.
You will be greeted by sounds that elevate and inspire as you experience samplings and services of the region's best health and wellness practitioners in our wonderful Healing Lounge!
Treat yourself to a unique product from one of our conscious vendors or titillate the taste buds with a tasty tonic and mouthwatering chocolate.
 
Healing Lounge
 
Healing Happy Hour
 
Friday, June 2
noon - 6:45PM
5:45 - 6:45PM

Saturday, June 3

noon - 6:45PM

noon - 1:00PM
5:45 - 6:45PM

Sunday, June 4

noon - 4:00PM

noon - 1:00PM
HEALING LOUNGE PRACTITIONERS
Akashic Soul Records Readings & Clearings
Barbara Joy
$25 for 15 minutes
Barbara-Joy.com
Discover and begin to clear your blocks to having more of what you desire or identify your Divine Purpose, in just 15 minutes! At previous Illuminate Film Festivals, attendees raved about her sessions.
Biophoton Light Therapy
Sandra Levarek
Sedona, Arizona
$25 for 20 minutes
http://www.BiontologyArizona.com/
Certified Chiren® Practitioner in Biontology™ since 2012 - A non-invasive modality of neutralizing "causes" of disturbances/symptoms: toxins, vaccines, Lyme, heavy metals, bacteria, EMF, chronic fatigue - all delivered at the speed of light, Photon light!

Dr. Jeffrey Thompson's Musical Soundscapes
FREE SOUND HEALING
Located in SPAC Upstairs Lobby
ScientificSounds.com
Dr. Thompson is a recognized world leader in the scientific use of sound frequencies for healing and expanding consciousness with brainwave entrainment. Come and experience this work on his Sound Table.
Envisioned Quest
Merlinda Arnold and Rollin Shaw
Santa Fe and Sedona
$20 for 15 minutes and $1.00 per minute after
SaRa Heart Healing with ancestral work brings in lineage and DNA patterns that might need shifting. Divine Intervention healing work brings in energy similar to Reiki. Tarot readings! Bring your questions. Astrology readings quick and simple.
Gypsy Jenny's
Jenny Bertolini
321 N State Route 89A, Uptown Sedona
https://www.facebook.com/gypsyjennys/
A collection of artist clothing. All clothes are fair trade and handmade with love. Organic textiles look amazing and feel even better.
InLight&Sound Immersion
Tatia Fick & Wendy Weidman
$1/minute
InLightandSound.Technology
Experience a journey of frequency transformation like no other! Be immersed in waves of FDA approved Polychromatic LED lights and relaxing Vibro-Acoustic music to emerge rejuvenated and vibrating!
NARIVEDA Life Force Elixirs
Nirmal Yogi
www.nariveda.com
Offering Shakti Shot Samplers ranging in price from $5-$8 for 6 of our powerful Ayurvedic full spectrum, all liquid, 100% vegetarian, all natural, nutritional supplements.Elixirs are handcrafted locally in West Sedona.
Sedona Mago Retreat
Tao Masters from Sedona Mago Retreat
$20 for 20 minutes
www.sedonamagoretreat.org
Tao Masters tap into the Ki energy or the life force of the cosmos to allow the body's natural healing processes to take place. They also evaluate a person's energy levels and recommend healing exercises.
Sedona Soul Integration
Debra Emmanuelle
$20 for 20 minutes
www.debraemmanuelle.com
Debra channels questions to open the Secret Garden within your heart, shining Light on whatever may be overshadowing the full-blossoming of your Authentic Self. If you are longing to live a higher-level life let Debra gently guide you into the Pure-Beauty within your center.
Sedona Vedic Astrology
Dennis M. Harness, Ph.D.
$25 for 20 minutes
www.sedonavedicastrology.com www.dennisharness.com
Dr. Harness is a Vedic Astrologer and has a Ph.D. in Counseling Psychology. He is hosting the Sedona Vedic Astrology conference next November 30 - December 3, 2017.
Spirit Light Healing
Giampaolo (JP) Lomeo, Reconnection Certified Practitioner
$20 for 15 minutes
www.spiritlighthealing.com
The Reconnection® is the exchange of energy, light and information of reconnective healing frequencies. It re-connects three energy grid systems: The planet's ley lines, the meridian lines of the human body and the Universal energy grid.