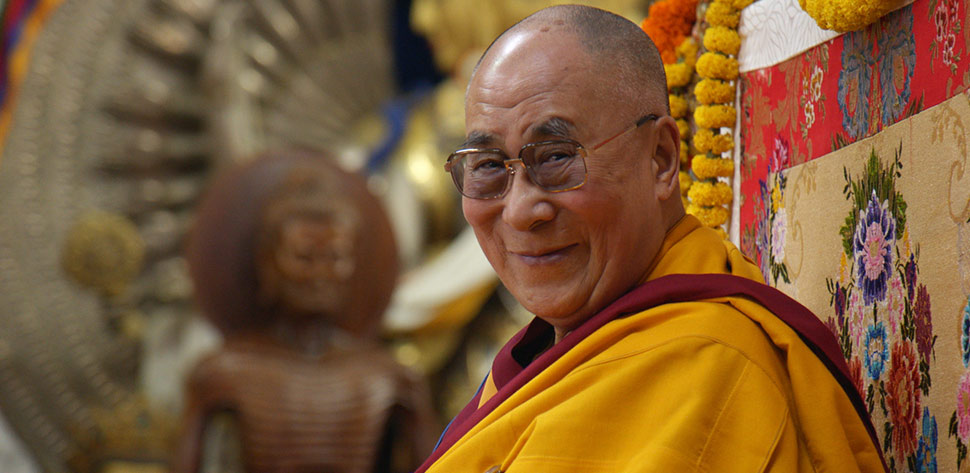 The Last Dalai Lama?
Southwest Premiere

Check out The Last Dalai Lama?  website  to discover where you can see a screening in a theater near you.

Director Mickey Lemle (Ram Dass Fierce Grace) brings to the big screen a very powerful and intimate portrait of His Holiness the 14th Dalai Lama. Lemie filmed extensively with the Dalai Lama with an intimacy only made possible by their 30-year relationship. Lemle's widely-seen 1991 film Compassion in Exile: The 14th Dalai Lama was a breakthrough profile that featured extensive, rare archival footage from Tibet. In the new film, the Dalai Lama speaks candidly about the issues that come with aging that can disquiet the mind: regrets, unfulfilled dreams, frustrations, and the inevitability of death. His Holiness shares his personal perspective on each of those subjects, and explores the persistent questions about his next reincarnation. The film also includes interviews with Daniel Goleman, Richard Davidson, Matthieu Ricard, George W. Bush, members of the Dalai Lama's family, and features the music of Philip Glass.
Cast & Crew

Technical
Director:
Mickey Lemle

Screenwriter:
Mickey Lemle

Executive Producers:
Dal LaMagna Michael Goodwin

Producer:
Mickey Lemle, Linda Moroney

Cinematographer:
Buddy Squires, ASC

Editor:
Don Casper, Mickey Lemle


Country:
USA

Run Time:
82 min

Year:
2016

Language:
English