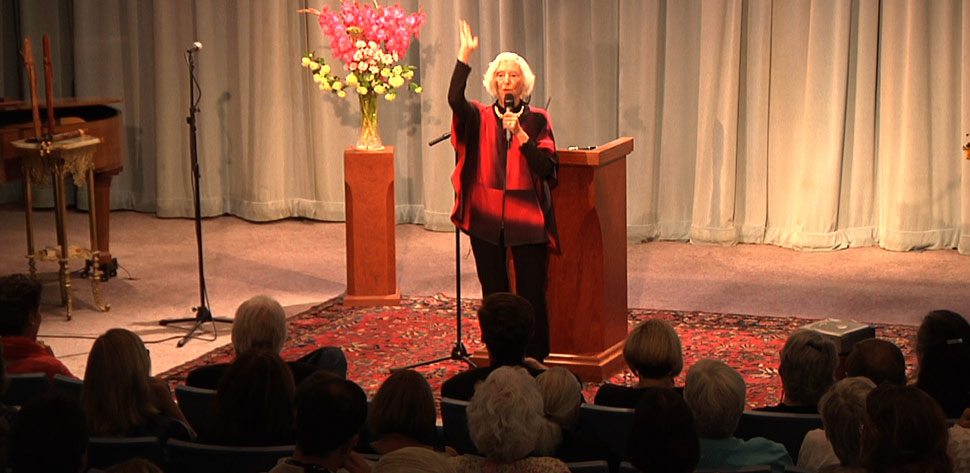 American Visionary: The Story of Barbara Marx Hubbard
Conscious Visionary Tribute Award: Barbara Marx Hubbard
World Premiere

"How can we navigate through our global crises and blossom into a future that is equal to our human potential?" asks Barbara Marx Hubbard, known as the mother of conscious evolution. Hubbard believes humanity is on the brink of radical advancement and, at 82, she seizes this opportunity to reach millions with her hopeful message. Authors Jack Canfield, Neale Donald Walsch and more than forty fellow visionaries join Hubbard in this film as they examine what a positive future might look like and how we could get there. The film also recounts Hubbard's catalytic encounter with President Eisenhower and her astonishing bid for the U.S. Vice Presidency. In an age of dystopian visions, this loving tribute invites contemplation of an optimistic future and the courage it takes to get there.
Conscious Visionary Tribute for Barbara Marx Hubbard follows.
A Q&A with director Karen Everett and cast member Barbara Marx Hubbard follows.
Cast & Crew

Technical
Director:
Karen Everett

Screenwriter:
Todd Dayton, Karen Everett

Producer:
Karen Everett

Cinematographer:
Vicente Franco

Editor:
Todd Dayton, Karen Everett

Principal Cast:
Barbara Marx Hubbard, Neale Donald Walsch, Jack Canfield, Patricia Ellsberg, Barbara Fields, Carter Phipps, Stephen Dinan, Carolyn Anderson
Country:
USA

Run Time:
83 min

Year:
2017

Language:
English