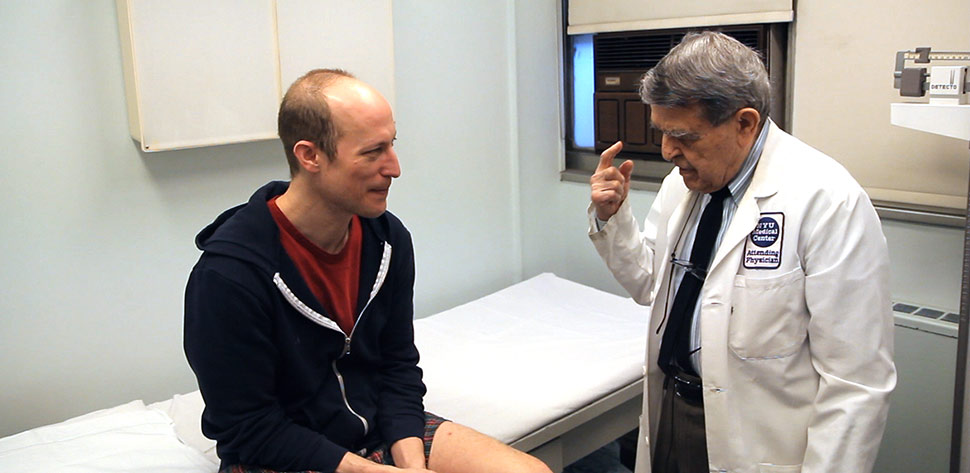 All the Rage (saved by Sarno)
Southwest Premiere

| | | |
| --- | --- | --- |
| | | |
| SECOND SCREENING | Mary D. Fisher Theatre | Sunday, Jun 4, 8:30 pm |
Have you ever seen a film that has changed your life? Howard Stern, Larry David, John Stossel, Senator Tom Harkin, and Pro-Golfer Ben Crane have something in common. They all suffered from debilitating pain until they met Dr. John E. Sarno. Stern said of Dr. Sarno, "We're in the stone ages, and Dr. Sarno is from another planet. He's way ahead of his time. It is mind-blowing what he's uncovered." This documentary profiles this back pain and rehabilitation specialist who has pioneered a successful mind body approach to treating chronic pain. Called the "best doctor you've never heard of" by Forbes Magazine, Dr. Sarno has cured thousands of patients and sold hundreds of thousands of books. This film presents important information that could help millions of people suffering with chronic pain.

Film sponsored by: Return to Being, LLC.
The second screening does not include a Reel Healing or Q&A.
A Q&A with director Michael Galinksy and Dr. David Clarke follows.
REEL HEALING: Hypnotic Deep Dive

Take a dive into your energetic body to reclaim your power. Release emotional holding patterns by allowing yourself to fully plug in to the present moment. Lead by Puma St. Angel, an intuitive healer, certified hypnotherapist and NLP practitioner. Puma has passionately devoted her life to educating, inspiring and coaching individuals.
Cast & Crew

Technical
Director:
Michael Galinsky, Suki Hawley, David Beilinson

Executive Producers:
Adam Galinsky, John Sklar

Producer:
Michael Galinsky, Suki Hawley, David Beilinson

Cinematographer:
Michael Galinsky

Editor:
Suki Hawley

Principal Cast:
Dr. John E. Sarno, Michael Galinsky
Country:
USA

Run Time:
93 min

Year:
2016

Language:
English