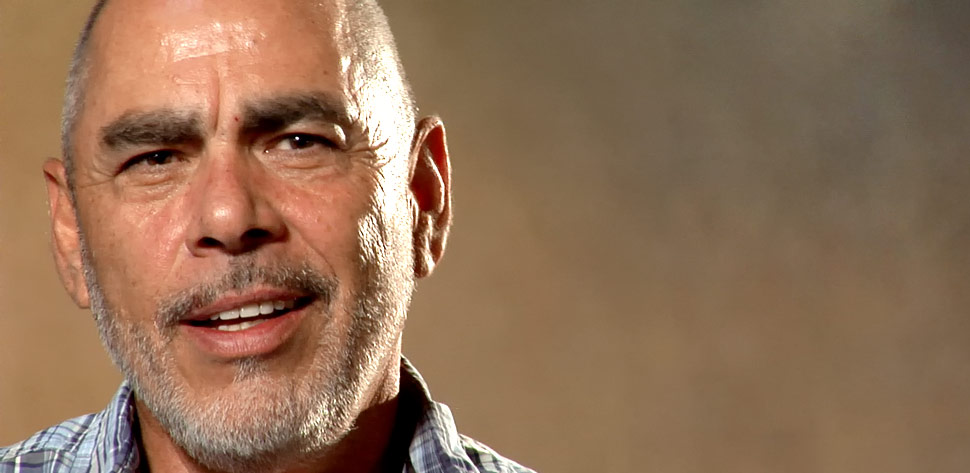 A Place to Stand
Encore Screening

A Place to Stand documents Jimmy Santiago Baca's extraordinary transformation from a destructive young prisoner to a world-renowned poet and beloved teacher. Sentenced to the Arizona State Prison-Florence, one of the deadliest prisons in the country, Baca built his reputation as a dangerous con. Labeled as an agitator, he was sentenced to a year in the Basement, a crypt that housed Florence's most deadly and disruptive prisoners. While in 24-hour confinement, Baca received a letter from a Christian missionary. He puzzled through the letter with the help of another inmate and cobbled together a response. As he put pencil to paper, phonetically sounding out words, something stirred inside him. Time fell away and he wrote for days, every moment he could, traversing this new landscape of language. He explored deeply within himself, wrote volumes of poetry and decided to change his relationship with the world. Even while in prison, a place that destroys, he would nourish himself with poetry and dictate his own fate. With this growing rapture of words, he gained self-worth and a reason to live. A Place to Stand is "an astonishing narrative that affirms the triumph of the human spirit" (The Arizona Daily Star).
A Q&A with director Daniel Glick will follow.
REEL HEALING: Transformational writing and poetry

Join Ken Lamberton for a profound creativity workshop exploring the transformational benefits of writing and poetry. Ken is the winner of the 2002 John Burroughs Medal for outstanding nature writing and the 2007 Soros Justice Fellowship for his fourth book. His latest book is Chasing Arizona: One Man's Yearlong Obsession with the Grand Canyon State.
Cast & Crew

Technical
Director:
Daniel Glick

Executive Producers:
David Grubin

Producer:
Daniel Glick, Gabriel Baca

Cinematographer:
Michael Gordon

Editor:
Daniel Glick


Country:
USA

Run Time:
86 min

Year:
2014

Language:
English




Trailer