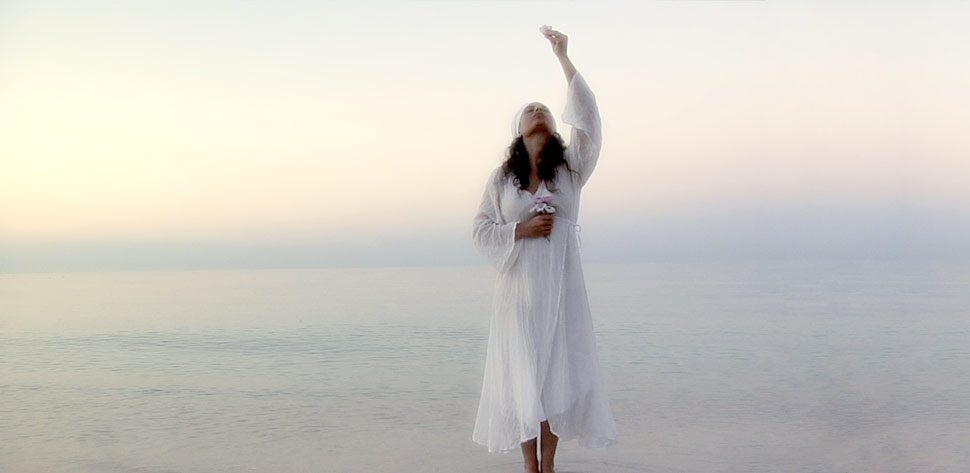 Dance of Liberation
Dance into the Deep with Live DJ
World Premiere

Meet soul healer "Parashakti" in this inspirational film journey, whose intense inner suffering birthed within her the ability to transform countless other lives. Using an array of transformational healing tools, Parashakti developed and branded a ritualistic movement called Dance of Liberation™. Using the freeing power of blindfolds to help participants tap into their innermost visions, Parashakti has guided over 10,000 people on a spiritual journey through dance. In this deeply personal and intimate biographical film, audiences will get acquainted with Parashakti and several of the world's leading luminaries like Shiva Rea, Dr. Gabriel Cousins, Anahata and Dr. Dan Engle. These leaders help to deepen, illuminate, and expand upon key elements of the Dance, including the Power of Intention, the Breath, the Blindfold, and what Returning Home means. At the same time, these individual elements begin to take on a personal meaning as Parashakti discovers their relevance to her own emotional, spiritual, and everyday path.
Throughout the documentary, the Dance of Liberation™ becomes more than just a tool for helping others. The joy, courage, and love of a remarkable woman is revealed in each frame of this divine 'dance of life' film, allowing the audience deep access into Parashakti's personal transformation. As she extends her service of bringing healing and transformation to dancers seeking their own true paths, she ultimately uncovers her own. 
Q & A with Parashakti, Anahata & Dr. Dan Engle
REEL HEALING: Dance into the Deep with Live DJ

Immediately following the film, join Parashakti for a Dance of Liberation® immersion with with DOL GateKeepers, including live: World renowned opera & kirtan singer Sangeeta Kaur, Anahata Chakra, Dr. Dan Engle, Peter Oppermann,Keith Walters and Ben Caswell & also live drumming with Three Trees! Dance of Liberation® is a unique form of movement therapy that heals and frees physical, mental, emotional and spiritual blockages. Utilizing dance, contemporary shamanism, hands on healing, drumming and global music, this powerful and beautiful soul work sheds inhibitions and heightens inner awareness as the Dancer goes on their own personal Vision Quest. Dancers are blindfolded in the shamanic tradition and step beyond their conscious fears and limitations and allow their innermost creative sides to break free.
| | | |
| --- | --- | --- |
| GENRE | SCREENING VENUE | DATE & TIME |
| Documentary Feature | Sedona Creative Life Center | Sun, Jun 1st 1:30 pm |
Cast & Crew

Technical
Director:
Jon Fitzgerald

Screenwriter:
Parashakti, Jon Fitzgerald , Miriyam Glazer, Daniel Perrett

Executive Producers:
Bobby Chang

Producer:
Mark Wolper, Michael Wolper, Parashakti, Daniel Perrett

Cinematographer:
Dean Mitchell, Ed Fabry & Anja Matthes

Principal Cast:
Parashakti (Sigalit Bat Haim), Rabbi Miriyam Glazer, Yisrael Cohen Hevroni, Alyne Bat Haim, Rabbi David Ingber
Country:
United States

Run Time:
74 min

Year:
2014




Trailer