Film Festival Retreat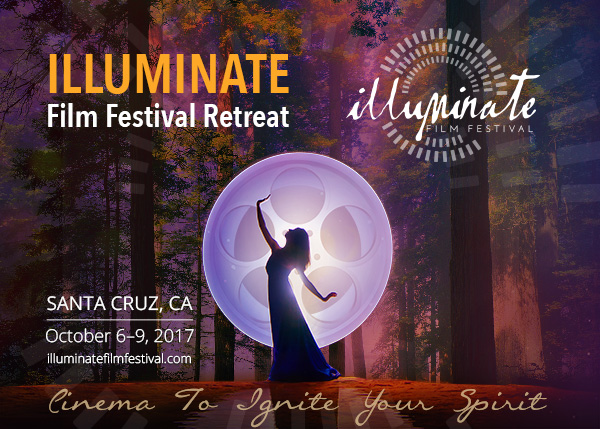 Cinema To Ignite Your Spirit: ILLUMINATE Film Festival Retreat
October 6-9, 2017: Santa Cruz, CA
Conscious creatives: This is not your ordinary retreat.
You'll have time to re-ignite your spirit AND we'll take you to the movies! Join us as we empower our hearts and souls with the best of conscious cinema.
Brought to you by the folks at ILLUMINATE Film Festival, this mini-festival offers three days of life-affirming, evocative, paradigm-shifting films alongside immersive transformational workshops, filmmaker Q&As, intimate group discussions and lively evening events.
Ponder your existence and experience radical transformation through 2017's most profound human journey stories and themes relating to mindfulness, wellness, yoga, self-discovery, mind-body science, spirituality, ancestral wisdom, conscious eating and sustainable living. Plus:
Deepen your sacred journey with expert practitioners, healers, speakers, musicians and new thought leaders in our Reel Healing series, post-screening "View and Do" events that allow you to deeply integrate a movie's message into your life.
Connect with trailblazing filmmakers in the emerging genre of conscious cinema and discover new perspectives that will inspire and inform your path.
Share intentions with fellow seekers at our opening and closing ceremonies.
Joyously celebrate your spirit at our lively evening events.
Past festivals featured luminaries such as Deepak Chopra, Marianne Williamson, Teal Swan, Reverend Michael Bernard Beckwith, Ram Dass and more.
Reserve your place EARLY before this event sells out! Early bird tuition $375 REGISTER HERE
Together, let's help create mankind's greatest leap to awakened consciousness – through cinema. We can't wait for you to join us!