Film Festival Retreat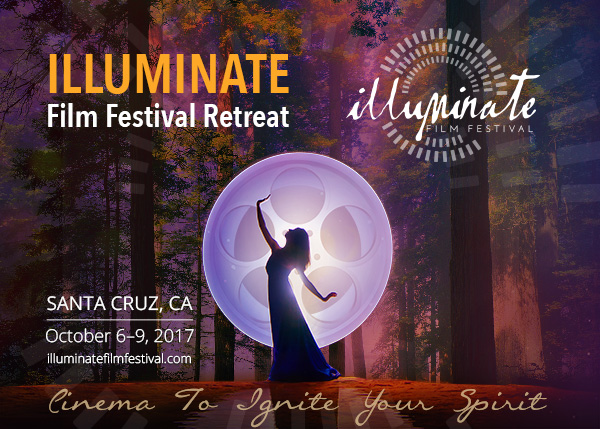 Cinema To Ignite Your Spirit: ILLUMINATE Film Festival Retreat
October 6-9, 2017: Santa Cruz, CA

Film-lovers: This is not your ordinary retreat.
You'll have time to re-ignite your spirit AND we'll take you to the movies! Join us as we empower our hearts and souls with the best of conscious cinema.
This intimate mini-festival offers three days of life-affirming, evocative, paradigm-shifting films alongside immersive transformational workshops, filmmaker Q&As, intimate group discussions and lively evening events. While staying at the 1440 Multiversity, enjoy:
State-of-the-art 75-acre campus • Farm-to-table cuisine
Healing Arts Center • Daily yoga & meditation • Steam rooms & outdoor hot tub
Fitness Center • Miles of forest trails
Ponder your existence and experience radical transformation through 2017's most profound human journey stories and themes relating to mindfulness, wellness, self-discovery, mind-body science, spirituality, ancestral wisdom and conscious living. The retreat film selections will be chosen from the 2017 ILLUMINATE Film Festival in Sedona. Plus:
Deepen your sacred journey with expert practitioners, healers, speakers, musicians and new thought leaders in our Reel Healing series, post-screening "View and Do" events that allow you to deeply integrate a movie's message into your life.
Connect with trailblazing filmmakers in the emerging genre of conscious cinema and discover new perspectives that will inspire and inform your path.
Share intentions with fellow seekers at our opening and closing ceremonies.
Joyously celebrate your spirit at our lively evening events.


ANNOUNCING SPECIAL GUEST: Bruce H. Lipton, PhD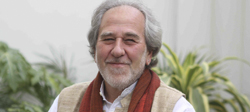 Dr. Bruce Lipton is an internationally recognized leader in bridging science and spirit. He is an American developmental biologist best known for promoting the idea that genes and DNA can be manipulated by a person's beliefs, and a cast member in HEAL, our Spotlight Film. Join us after the screening of HEAL for an intimate discussion of health, the power of the mind, and how to create a better life.
Reserve your place EARLY before this event sells out! Tuition is $475.
In addition to tuition, you will need to register for your accommodations, which range from Asian-inspired pods to luxury suites.  
REGISTER HERE
Together, let's help create mankind's greatest leap to awakened consciousness – through cinema. We can't wait for you to join us!