Eating-You-Alive
 ILLUMINATE Film Festival
in partnership with Healthy World Sedona and Sedona International Film Festival presents
Premiere Screening of Eating You Alive
& Three-Course Plant-Based Dinner
by Chef Jason Wyrick
 Thursday, November 17, 2016
4:00 pm Film - Mary D. Fisher Theatre – 2030 W. Arizona 89A
7:00 pm Dinner - Exclusive Private Home on Red Rock Loop Road

The Film
Time to take control of our health, Sedonans. Chronic health conditions afflict half of all adults in the U.S. Despite countless dollars spent on medical research and new drugs, Americans are sicker than ever before. Featuring James Cameron and Samuel Jackson, alongside leading medical experts, researchers, nutritionists and everyday people, EATING YOU ALIVE takes a scientific look at the reasons we're so sick, who's responsible for feeding us the wrong information, and how changing what we eat can save our lives — one bite at a time.
The Post-Film Q&A
After the screening, share enlightened conversation as Eating You Alive star Milan Ross recounts his miraculous journey back to health. Milan's story broke nationally on the cover of the August 2015 issue of Vegan Lifestyle Magazine. Since that time he has been featured in over 20 national magazines and newspapers. Milan also writes a monthly column in both Vegan Health And Fitness Magazine and Vegan Lifestyle Magazine.

Milan recently co-authored a book entitled "The Change," with Dr. Scott Stoll, which is published by Square 1 Publishing out of New York, and was released on May 16, 2016. In December 2015, Milan launched a brand new vegan food line entitled "Full Flavor Vegan". This brand is sold in Whole Food Market stores across America.
The Meal
Then enjoy an incredible plant-based three-course dinner, whipped up by the esteemed Chef Jason Wyrick that will woo your taste buds. 


Film Screening & Three-Course Dinner by Private Chef: $80
Film Screening only:  $15
Dinner RSVP deadline is November 13
"Your dinner is a pre-Colombian communal style plant-based extravaganza prepared by Chef Jason Wyrick of The Vegan Taste. All menu items are gluten-free, soy-free, and oil-free, a marriage of health, authenticity, and flavor."
Mini-garnachas with Sikil Pak
Sweet potato masa cakes filled with grilled veggies and a tomatillo pepita spread.
Yucatecan Black Bean Tamales in Banana Leaves with Pipian Roja
Large Yucatecan-style black bean tamales flavored with achiote past, topped with pipian roja, and served in banana leaves. These tamales serve four people.
Sopa de Molli with Grilled Chayote 
A soup made from toasted chiles, nuts, and seeds with pozole and grilled chayote squash.
Coconut Ice Cream with Piloncillo Pine Nut Syrup
A simple coconut-based vanilla ice cream topped with a syrup made from unrefined Mexican cane sugar and toasted pine nuts.
Presenting Sponsors:

Cuisine Sponsor: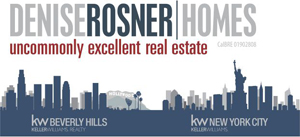 Milan Ross - Full Flavor Vegan Spices:




Chef Jason Wyrick - The Vegan Taste meal delivery: