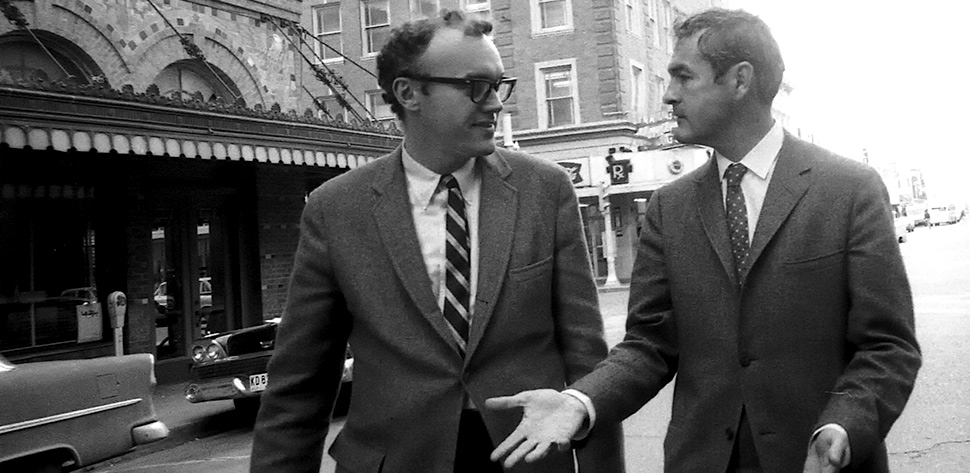 Dying to Know
Sedona Premiere

To see the film online or buy the DVD, click here.
In the early 1960s, Harvard psychology professors Timothy Leary and Richard Alpert began probing the edges of consciousness through their experiments with psychedelics. Leary became a missionary for mind-altering drugs, asking us to think for ourselves, igniting a global counter-culture movement and landing in prison after Nixon called him "the most dangerous man in America." Alpert became Ram Dass, a spiritual teacher continuing to teach a new generation and the author of the book, Be Here Now. Now, nearly 50 years later, this documentary reassesses the two iconic figures, their lives, work, successes and failures, the times they lived in and their remarkable shared journey through life. As friends, collaborators and individuals, they were both celebrated and vilified, but their work together and apart has become more significant today than when they were lightning rods in a time of great social change. Whether you've heard of them or not, they've changed your life and those of a generation. Their cinematic vision quest encourages us to ponder questions about life, drugs and the biggest mystery in the human landscape.
A Q&A with director Gay Dillingham and associate producer Michael Donnelly and Skype with Ram Dass will follow.
Cast & Crew

Technical
Director:
Gay Dillingham

Screenwriter:
David Leach

Executive Producers:
Andrew Ungerleider, Dal LaMagna, Giancarlo Canavesio, Sarah Redlich Johnson, Rena Shulsky David, Celeste Worl

Producer:
Gay Dillingham / Assoc Producer: Michael Donnelly

Cinematographer:
Alan Kozlowski; Tao Ruspoli; David Aubrey; Dyanna Taylor

Editor:
David Leach

Principal Cast:
Richard Alpert (Ram Dass); Timothy Leary; Lama Tsultrim Allione; Dr Andrew Weil; Roshi Joan Halifax; Joanna Harcourt Smith; Zach Leary; Huston Smith; Ralph Metzner; Peggy Mellon Hitchcock; Narrator Robert Redford
Country:
USA

Run Time:
99 min

Year:
2014

Language:
English




Trailer